Mounting a Camera Body on the Wimberley Head (M-8)
The M-8 Perpendicular Plate allows you to attach your camera body to the Wimberley Head. You must have an Arca-swiss style plate on your camera body (such as the P-5 pictured below). The M-8 attaches to your camera body plate, providing a dovetail that is properly oriented to fit in the clamp of the Wimberley head.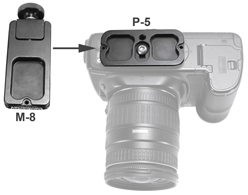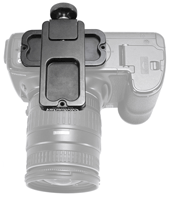 With the M-8 attached, your camera body can be mounted on the Wimberley Head and you are ready for wide angle, scenic, or macro shots.
(Note: the Wimberley Head does not have a 3rd axis for flipping the camera for vertical shots. You must level your tripod to ensure that your horizon is level, and vertical shots are only possible if you are using an L-bracket.)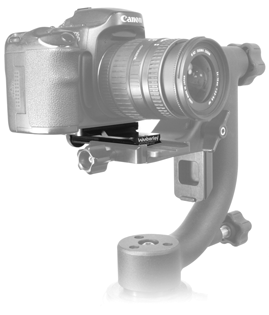 Posted on December 15, 2011 at 4:05 pm